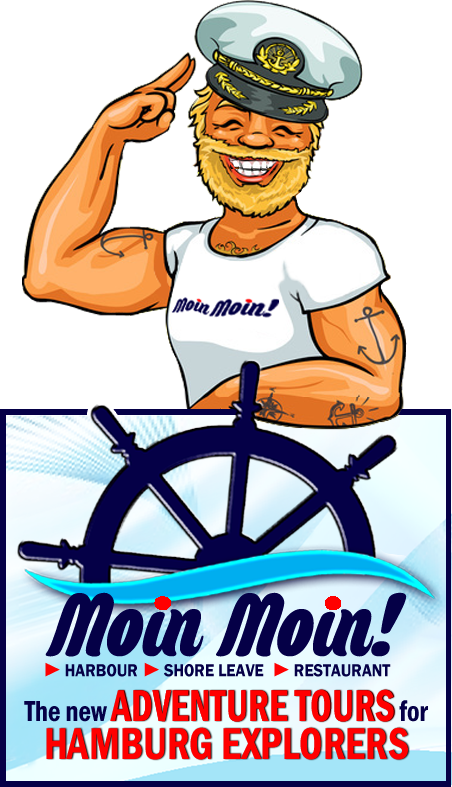 Anyone who talks about Hamburg without mentioning the port is only telling half of the truth about the city. Although located 100 kilometers in the interior, the port is one of the most important European places for handling all kinds of goods and trade..
Colorful and full of life it's here for 24 hours 7 days a week. It's a clear case that we always go aboard on the Moin-Moin!-Tours letting the captain explain in animated detail the hustle and bustle. Since it can also happen then, that a little sailor's yarn is spun . . .
For example, on the Grand Harbour Tour, we can see the imposing cruise liners, 160 of which pass through each year. We can also see the huge container ships that can carry up to 18,000 tin boxes.
Just as interesting, however, are the Dike Trip with the barge through the Warehouse District, which just has been nominated as a World Cultural Heritage area, with its historic warehouses and the ever-growing Harbour City.
As the sun disappears behind the horizon and a sea of ​​lights indicates that the port of Hamburg never sleeps, it becomes quite convincing. The Moody Lighting Boat Trip offers the right setting for our Moin-Moin!-Late Night-Tour in a romantic atmosphere.
Of course, we also offer ship transfers and individual harbour tours on various occasions. As for example: Incoming Ship Parade at the Port Anniversary, New Year's Eve at Sea, Partyboot, Wedding Steamers, Stag Night Party on Board, Literature on fluctuating planks as well as others.